<!-alt-->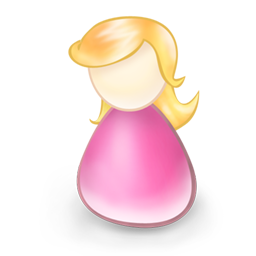 0
Промо 7 сезона
Автор
Anchitto
,
Понедельник, 24 января 2005, 16:25:32

Последние сообщения
---
---
---
---
---
---
---
---
#119


Отправлено Воскресенье, 20 февраля 2005, 12:16:21
Интервью с Роуз по поводу 150 эпизода.
She's that gorgeous red-head, uh now brunette witchy sister Paige on "Charmed", now entering it's seventh season on the WB. Perky, flirty Rose McGowan joined the show when the oldest Halliwell sis Prue, played by Shannen Doherty, left…uh died and she's been a welcomed addition as she "orbs" in and out of trouble and tries to make a go of the local Magic School.

A true rolling stone with a European childhood that saw the actress traveling almost non-stop, Rose landed in Seattle for high school and started an unexpected film career where you might have first seen her as one of the kids freaked out in the original Scream. After cutting the 150th episode cake at a celebration on the Paramount lot, Rose curled up in a big lounge chair on the Halliwell house attic set to chat with us about changes in her life (she both welcomes and hates them), joining the show mid-stream and her fave episode. Picture a dark ponytail and a little vest over jeans.

TeenTelevision: Does it feel like your first day was yesterday or years ago?
Rose: Both. It feels like my tired side says 5,000 years ago, and my fun side says it feels like the blink of an eye.

TeenTelevision: There's a chance that the show could end this May. How do you feel about that?
Rose: Well, I'm pretty ok with it if it ends this year, because I've always done movies and I have kind of a gypsy thing that I love doing in life and I miss that greatly. But at the same time I've really, really grown accustomed to being with these people. I've never been around the same people for this long ever in my life, including my family. So it's been a very bizarre but really cool experience. It's taught me a lot of discipline actually.

TeenTelevision: How has the show changed your life on a personal level?
Rose: It's made me feel old, old before my time. No. It's probably caused more personal growth than I would of thought. And when I say it's given me discipline, I'm an extremely undisciplined person. I mean if I didn't like something I would move. If I didn't like a city I would just leave. (Doing the show), I suppose in a way is really more adult. It's more like my sister, she would do her homework on time, I just wouldn't. Now with different interpersonal relationships, knowing that if you don't get along with someone you're still there the next day to work it out. Don't take anything from that. I'm talking about people from the prop department or something like that.

TeenTelevision: Would you want to move back to Europe?
Rose: You can still like America and not be here. Ideally I'd love to spend time in both. And it's funny when I was little in Italy the only thing I'd said I wanted to be was a Contadina which is basically an overweight older woman that dressed all in black and had chin hairs and was kind of a peasant. I don't know about that but it would be lovely for me to relearn Italian really, really well. I spoke three different dialects, and I think it tends to come back to me pretty quickly, and I could do some Italian films, that'd be an amazing life

TeenTelevision: Are you the kind of person who likes to move from project to project?
Rose: I'm absolutely that person. When I was in regular school growing up I still managed to go to ten different schools in eleven years, even if it was like for two weeks or a month, whatever it was. My family, if there was a problem, we'd just leave.

TeenTelevision: So you thrive on change?
Rose: No, actually the funniest part is I'm terrified of change but I love it at the same time. I'm terrified of heights, but I've jumped out of a plane three times, and I go on roller coasters although I hate them. I also hate being scared of something. It pisses me off. So I try to master that, even if I'm terrified and it's kind of the same approach to life. But with that said, the last three years I've moved and sold houses three times. It's the only thing I can change so I've moved all around the city.

TeenTelevision: What's the smallest sort of thing that would get you to pick up and move your life?
Rose: Fights with neighbors, no. I don't know, it's totally personal. I get kind of a strange feeling like 'Okay I'm done'. But what's been great about this show is that I think to a pretty major extent, it's taken a lot of that out of me. Other than buying and selling houses.

TeenTelevision: What was it like when you first came on the show. Was it difficult back then?
Rose: Well, you know, my sisters and I had four, and three brothers are my best friends. So what I've brought to this part mostly is just a fierce protectiveness. To me it was a just another job and I didn't even actually give it much thought. I realized later that it was a lot harder for the other people, even for the crew, it was a lot stranger and not really knowing what to expect. So in that way it was kind of a slower road to hoe so to speak. Just kind of quietly growing a friendship instead of an immediate attachment, and that's been really interesting.

TeenTelevision: Do you have a favorite episode?
Rose: I think the film Noir episode, which we did not long ago, is absolutely my favorite. I think everything kind of came together. We had a great director, a great script. The director had done a lot of movies with kind of these gangster characters, the great faces that you see in movies. He called them in and we had Joe Kennedy Senior's limousine where he used to have affairs with Gloria Swanson in the backseat, and things like that. It was great being shot in black and white, I loved that. That was my favorite.

TeenTelevision: Are you very image conscious?
Rose: It's funny. People will say, if I have a pimple "Oh don't worry. It won't show on camera." I don't care about camera. I care about real life. I hate looking bad in real life. I do work out a lot but it's not some maniacal thing. I basically had to wean myself off peanut butter. I was up to a jar every three days.

TeenTelevision: If you were really a witch, what powers would you want?
Rose: I would have the exact power that I have, which is orbing. I mean reappearing and disappearing, I could go to Zurich and take all the money out of the bank vaults, although I think it's probably all in computers. I could travel anywhere and seriously go to Paris for lunch and that would be I think the ultimate power ever.

TeenTelevision: Do you have input with the producers when you don't like something written for Paige?
Rose: Oh, I've hated things, and I've been very vocal I'm 'are you serious that I have to be a wood nymph and dance around a tree? I will kill you'. So what I do is I just put my hair over my face and just scowl all the way through it, which they can't see. There's some things where definitely I'm mortified, but other things are super fun and ridiculous. So it all kind of balances out.

TeenTelevision: What kinds of things are super fun and ridiculous?
Rose: I liked playing Snow White. Although I'm terrified of being in a closed space and I was in a glass coffin. I didn't like that, and the air was running out. You know just fantastical things, working on wires, spinning round in the air. It's not in your daily job description for most people. For a while I was like "Okay, no more ridiculous outfits, I just can't take it.' But now sometimes I kind of miss them.

TeenTelevision: What's the weirdest fan experience you've ever had?
Rose: Weirdest? Probably a 65-year-old cab driver stopping the car and turning around to hug me in New York.

TeenTelevision: When the show does end, how would you like to see the story wind up for your character?
Rose: (frowning) I don't know how I'd want the story to end for my character because that kind of makes me sad actually. I'm sure there would have to be a scene where we'd be crying, which I don't think would be hard to do. It makes me very sad to think about.

TeenTelevision: What scares you about the possible end of the series?
Rose: Change. It's just weird, but then I'd be real happy in about a week because I'd get to sleep in. Any job I've ever had, even if I hated it, it would be like 'Oh my god, I have two weeks left!' When I was done I would always have a weeklong depression, where you're all sad about it. Granted this one's probably gonna last longer.

TeenTelevision: You're in a TV movie about Elvis. Tell us about it.
Rose: I'm excited about that. I get to go to New Orleans, the end of February. It's with Jonathan Rhys-Meyers who's dreamy and a really good actor, Randy Quaid, who's great and Cameron Manheim, she's playing Gladys; she's a kind of genius. It's wonderful because I get to be Ann- Margret and I have red hair, blue eyes and a tan, so you really couldn't get farther away from Paige, which is excellent.

TeenTelevision: Have you met the real Ann-Margret?
Rose: No, but interestingly enough Billy Zane, who's guest starring now on "Charmed", is going right after this, I think next week to do a movie with her. I told him to say Hi for me, but she hates seeing herself on screen. She's never seen herself on screen, she's never watched any of her movies. So I don't know how she will react to someone playing her, I would find it strange, but maybe in a car wreck sort of way. Now I'm even more nervous.

TeenTelevision: Do you have to sing and dance for this movie?
Rose: I don't know if I have to sing, but I do have to dance which will be great. It's like pieces of "Viva Las Vegas", which is kind of hot. Except for she had this horrible tendency for wearing turtlenecks and tights, just tights. Like could she have a skirt? No skirt. So that will be embarrassing. I'll feel a little bit like I'm missing something.

TeenTelevision: Do you have a best or worst Valentine's story?
Rose: I was proposed to on Valentine's Day so I suppose that would be the best, and I suppose dumping someone on Valentines Day. I don't know if that would be their worst or my worst but I felt badly.


---
---
---

0 посетителей читают эту тему: 0 участников и 0 гостей